It is a tough world out there when it comes to getting a new job. With a competitive job market across all industries, candidates must be more innovative than ever when highlighting their impressive educational backgrounds and career experience. It is therefore essential that aspiring management consultants have well-written resumes and cover letters to draw an employer's attention to their top skills. USA Resume can help. Our team of career coaches and writers have just what you need to send your resume to the top of the pile.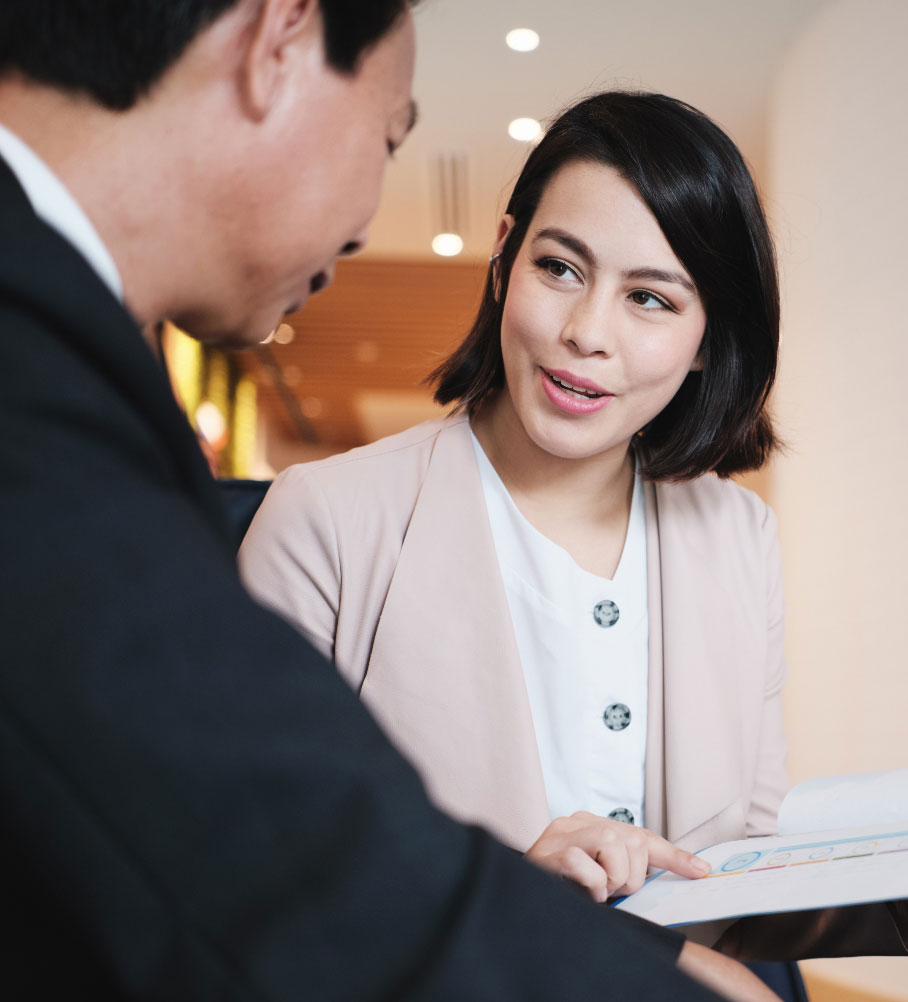 Resumes for Management Consultants
Individuals looking to work as management consultants need to stay on their toes when it comes to emphasizing their skills and expertise. While many people can call themselves consultants, few truly have what it takes to make a lasting impact on a company's bottom line. Hiring managers want to see that potential management consultants can work both independently and collaboratively with any company they engage. Employers look for things like confidence, poise, agility and adaptability when hiring new management consultants.
If you are looking to get hired as a management consultant, some buzzwords to focus on in your resume include:
Personal impact
Problem solving
Leadership abilities
Entrepreneurial drive
Development of a quantitative model
Performing analysis
Project delivery
Solution implementation
Forging successful relationships
Delivery of presentations to large audiences
Project management
Training and mentoring new staff members
Organizing events
With so many pre-made templates available on the Internet, creating a resume may seem easy. If you want to push yours to the top of the line, however, it is important to zero in on certain specificities related to your industry or role. Some general guidelines that may improve the professionalism of your resume include:
Be sparing when listing your skills and experience, and only mention the noteworthy, impressive elements
Focus on previous job experience that relates to the specific position for which you are applying
Always include the most important skills and accomplishments at the very top
When possible, limit your resume to no more than two pages
Consider including online resources like a digital portfolio website
Keep the format of your resume simple and streamlined
Make sure your contact information is clear and easy to read
At USA Resume, our main objective is to help you secure the job of your dreams. By providing our professional resume writing and cover letter development services, we will put you in the best possible position to land an interview in your chosen field. Some of the services we offer include:
Professional Cover Letters
Custom-Tailored Resumes
LinkedIn Profile Optimization
A Review of Existing Resumes for Areas Needing Improvement
When you need a professional, impressive resume that will capture the attention of hiring managers looking for management consultants, the only thing to do is call USA Resume. We know just how to market your skills and experience so you will land the consulting job you deserve. Contact us today to learn more.