Security operations are essential for the safety of individuals everywhere. Across numerous properties, corporations, businesses and buildings throughout the world, security guards monitor and patrol public activity. They may have a number of duties, including foot patrol of properties/facilities/parking lots, and door or gate access control using surveillance equipment and alarms. All of these duties are performed with the intent of ensuring security and safety on the premises. In addition to the aforementioned duties, security guards are responsible for identifying potential criminal acts and serving as deterrents to crime.
Used across many industries, security guards are sometimes referred to as protective agents, security officers, security inspectors, and more. Security guards may also be hired by private individuals or employees. Everyone from government officials to private party civilians use security guards. Those interested in applying for security guard positions are advised to tailor their resumes to highlight their most relevant skills, and the experts at USA Resume can help.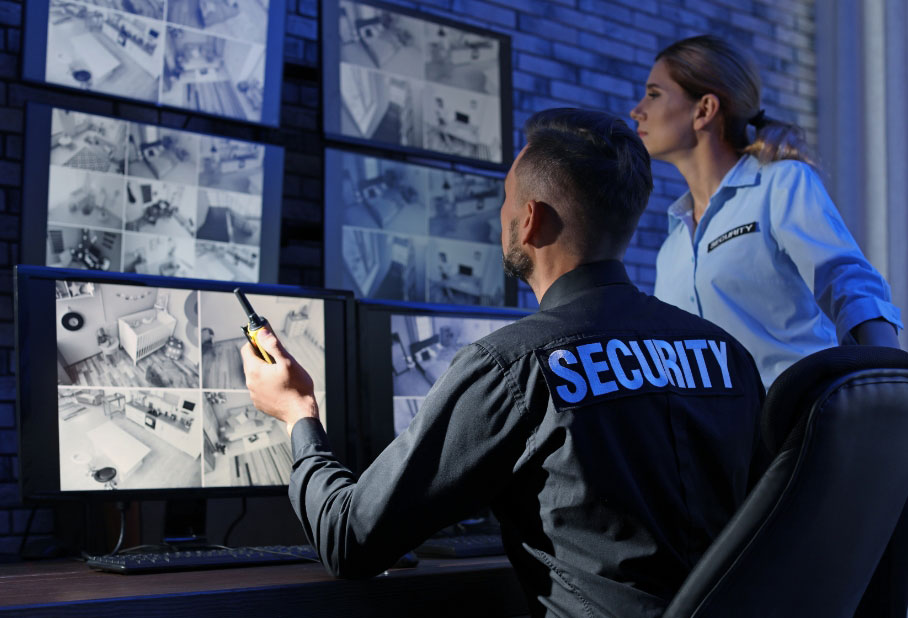 What to Know About Resumes for Security Guards
Individuals applying for positions as security guards may want to
include the following information on their resumes:
Knowledge of state and federal laws
Knowledge of surveillance equipment usage
Training or coursework in psychology
Firearms training
Physical combat/martial arts training
Language skills
CPR and basic first aid
Ability to operate facility machinery and equipment
The following are questions that the interviewer may ask you during an interview for a security guard position:
Are you currently AED/first aid/CPR certified?
Are you comfortable using computers?
Have you ever, while on the job, felt you were in physical danger? How did you handle it?
Have you ever dealt with an assault? How was the situation handled? Looking back, is there anything you would have done differently?
What are some of your strengths related to this position?
While on the job, how do you propose to spend your downtime?
Regarding angry members of the public, have you ever dealt with one? What was the outcome?
At a previous security job, describe an occasion where teamwork helped solve a problem.
Additionally, situational type questions may be asked of you. Here are some examples:
Please take five seconds to review these pictures of two different individuals. Now put the photographs aside, and in as much detail as you can, describe those two people.
You have six people waiting to be checked in, but you've just been called to handle an emergency on another floor. You're alone at the desk late at night. What do you do?
Here at USA Resume, we have a team of career coaches and writers with ample experience writing resumes and cover letters. We are more than happy to work with you to produce professional materials that will get you the interview you deserve. Some of our services include:
Professional Cover Letters
Custom-Tailored Resumes
LinkedIn Profile Optimization
A Review of Existing Resumes to Determine Areas Needing Improvement
When you need a high-quality resume for a security guard position, turn to the professionals at USA Resume. Our dedication, attention to detail, skills and expertise will provide the best opportunity for securing an interview. To learn more about our services or speak with one of our team members, please contact us today.