Do you have a passion for superb customer service and delivery? Do you want to make a positive impact on the life of someone else? Do you find yourself tuning in to shows about food, cooking, baking, etc.? If your answer was "Of course!", a future as a food server or a position in food service may be a good fit for you. The standard rule that makes a good server into a great server is their ability to treat their clientele in the same manner they would like to be treated when they are out to eat. Exceptional servers help make customer experiences smooth and enjoyable. They not only make sure the customer's glass is always full, but also keep things proper and orderly in every direction.
As an aspiring professional in the food service industry, your resume should be tailored towards culinary arts and food services. Regardless of the precise position you're applying for, USA Resume has you what you need to land the interview you deserve.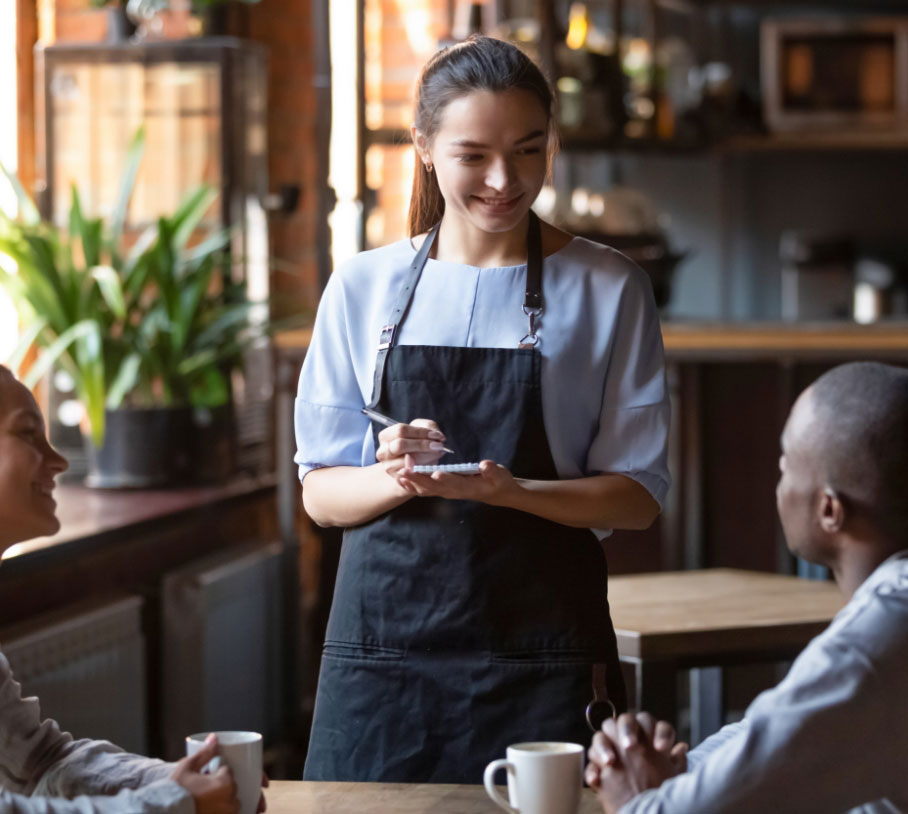 What to Know About Resumes for Servers and Food Service
Individuals interested in pursuing careers as servers or in the food service industry will want to ensure that their resumes highlight not only culinary and food service interests, but also focus on premier customer service capabilities. Some suggestions include:
Positive attitude
Use of point-of-sale systems
Experience in customer service
Conflict resolution
Clear verbal communication
Basic math skills
Ability to multitask
Attention to detail
Problem-solving skills
Vast knowledge of FOH and BOH terminology, as well as being familiar with other "restaurant/food speak"
Interviewers hiring for servers and positions in food service will have a series of questions for you once they have reviewed your impressive resume. Some potential questions may include:
What do you enjoy most about a position in the food service industry?
Should you encounter a challenging customer, how would you deal with it?
Keeping in mind that your duties and how you performed them can be challenging due to customers having severe food allergies, please explain some of the most common allergies and what might happen if a customer were to have an allergic reaction.
Do you feel that you would be able to perform optimally if you are called upon to work extended hours? If so, why?
Here at USA Resume, we have a team of career coaches and writers with ample experience writing resumes and cover letters. We are more than happy to work with you to produce professional materials that will get you the interview you deserve. Some of our services include:
Professional Cover Letters
Custom-Tailored Resumes
LinkedIn Profile Optimization
A Review of Existing Resumes to Determine Areas Needing Improvement
The smartest move you can make when you want an impressive resume for a server or food service position is to contact the professionals at USA Resume. The skill level, expertise, attention to detail and dedication of each of our team members will give you the best shot at getting your foot in the door for an interview. To learn more about our services or speak with one of our team members, don't hesitate  to contact us today.