It is no surprise that the tech industry is booming. Therefore, it is also not surprising that tech sales, IT sales, and software sales are desirable professions in this day and age. Today, even older generations know how to navigate the basics like social media, smart phones, laptops, and possibly even tablets. To stay competitive, companies everywhere are leveraging software as a means of enhancing and improving communication. In order to stand out from the crowd and show potential employers that your IT and software sales skills are up to par, it's imperative that you have an impressive resume. USA Resume has a team of professional writers to help build you a competitive resume that will put you in the best position to secure a job in IT and software sales.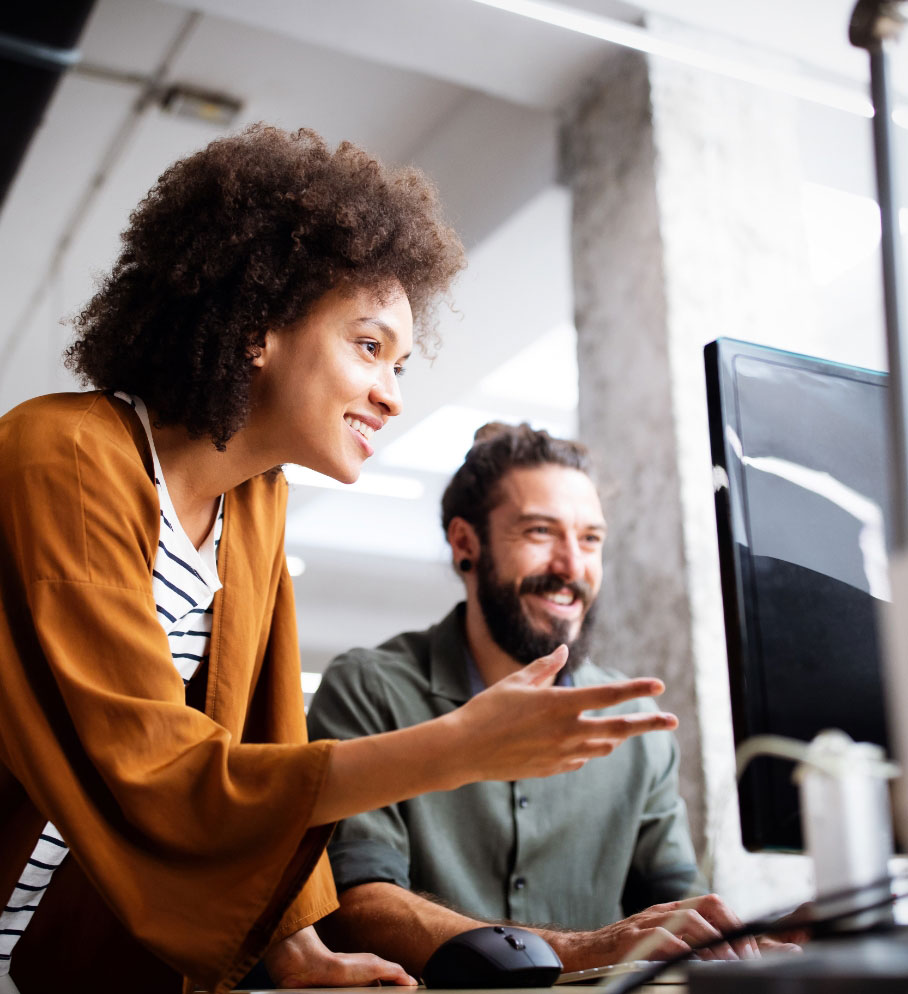 Resumes for IT and Software Sales Professionals
To create a strong, tech-focused resume that incorporates your IT and software sales accomplishments, it's important to include some essential keywords. The IT/software industry and sales in general focus on certain terminology that only insiders fully understand. Show hiring managers that you understand their jargon by peppering your resume with industry specific verbiage. This will show that you are not only tech-savvy, but also that you can speak their language in a sales pitch or meeting. Combine your skills with your ability to sell, and you'll be well on your way to a new career.
While techies are known for being some of the brightest individuals, some struggle with interpersonal communication skills. Effectively communicating with decision makers may not be everyone's strong suit, but as a salesperson it should definitely be yours. Show your prospective employer that your skillset spans far and wide through your ability to not only walk the walk, but also to (literally) talk the talk. Soft skills like interpersonal communication is invaluable, especially in the tech industry. This is a great opportunity to show your potential employer that you not only understand the product, but also have a firm grasp on how to market it to prospective buyers.
A pro tip is to include not only your technical skills, but also your soft skills in your resume as a way of conveying your ability to understand their importance.
There are many things to keep in mind when crafting a resume. Certain resumes are geared toward specific jobs and careers, but there are some general tips that can apply to most. These include:
Never go back more than 10 to 12 years in the descriptive narrative of career history.
If you're over 45, take off dates that apply to graduations and anything else that hints at how old you are.
If you feel that your home location may deter an employer from hiring you, do not put your house address at the top of the resume. Rather, simply put your name and an email address. You can talk about the drive to work after they decide to interview you. Here are two reasons that your address might hurt you: 1) your employer may feel that your drive to and from work is too long; 2) you may live in a neighborhood that is considered "questionable", and an employer may have preconceived notions regarding such.
Try, whenever possible, to keep your resume within two pages. The following would be possible exceptions: 1) if you have extensive experience and feel that it would improve your chances for hire; 2) if you are over 60.
With an extensive background in creating industry-specific resumes, the writers at USA Resume are certified and highly educated. They are also certified career coaches, thereby adding immeasurable value through knowledge and expertise. Some of the services USA Resume offers include:
Professional Cover Letters
Custom-Tailored Resumes
LinkedIn Profile Optimization
A Review of Existing Resumes for Areas of Needed Improvement
The best move you can make when you need an expertly written IT and software sales resume is to turn to the professionals at USA Resume. Contact us today if you'd like to learn more.